Watches come in all different types and sizes, and they make beautiful jewelry for both men and women. However, it can be frustrating when a watch stops working due to battery failure. Watch batteries are extremely different in power capacity, quality, and brands, and 40 different sizes are commonly used by watch repair personnel. Therefore, what is considered the best brand, second best, and so on is debatable. Silver oxide batteries are considered high quality for watches, yet some timepieces use lithium types as well. Although there are some on the market, alkaline batteries should never be used for watches since they lose power fairly easily and are prone to leakage, which means they can destroy the inside of a watch. 

In looking at these button cell watch batteries, a few brands are considered the best by fine watchmakers and are popular choices as replacement batteries. They include Renata, Maxell, Varta, Sony, and Energizer batteries. These batteries can be found singly or in multipacks in watch repair shops, some fine jewelry stores, and at online sites such as eBay.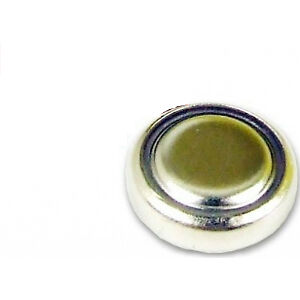 Renata batteries come from a Swiss company that is owned by the Swatch Group, which produces Omega, Longines, and Breguet watches. This brand is a little more expensive and often used in quartz watches because the batteries are considered long lasting and reliable. The company makes 40 different types that are constructed of silver oxide without any mercury. In the past, watch batteries contained a little mercury, but most companies have moved away from this chemical since it is toxic to the environment. Renata batteries provide about 1.55 volts and have a very low self-discharge rate; they are also leak proof. These button cell batteries are used in Swiss quartz watches such as Rolex, Tag Heuer, and Breitling.
---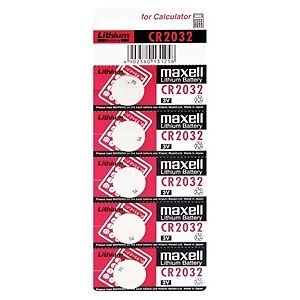 This company is well known for small electronics batteries, including those for watches. These small button cell batteries also are made of silver oxide, do not contain any mercury, and provide 1.5 volts of energy. In terms of price, this brand is a little on the expensive side as well. The Maxell watch batteries come in several types and different sizes, divided between those needed for high-drain watches and those for low-drain watches. High-drain watches need extra energy for background lighting and audible alarms, while low-drain watches are simply timepieces. Maxell also offers a line of watch-sized electronic specialty batteries for use in certain handheld engineering tools.
---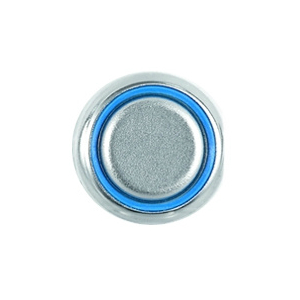 Varta makes 33 different types of batteries for watches and timepieces. Some of the Varta watch batteries are similar to the silver oxide ones that other companies make, but Varta also makes alkaline manganese and lithium batteries. Although officially considered watch batteries, the alkaline and lithium batteries are also intended for other equipment, such as calculators, cameras, and car keys. A 3-volt lithium battery can also be used in some digital watches with liquid crystal displays, and some unusual watches, such as one type of watch from Omega that uses a rare 2-volt lithium battery. Varta supplies both of these unusual batteries, which can be used for some pagers and calculators as well.
---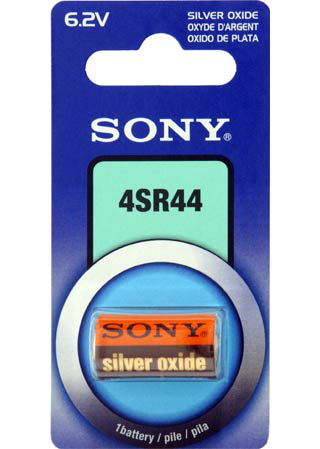 Considered the largest silver oxide button cell battery maker in the world, Sony makes 40 different silver oxide watch batteries in order to fit a wide variety of timepieces. Roughly half of the batteries are for high-drain watches, while the rest are made for low-drain timepieces. However, all of the batteries provide 1.5 volts, although they differ in how much capacity they hold. Both of these battery types can be used in high-end quartz watch movements, although the buyer should match the high-drain or low-drain battery with the right kind of watch. In addition, these batteries can be placed in analog and digital watches, as well as calculators, toys, and other portable electronics. The Sony watch battery has great leak resistance and voltage stability. It also provides a long shelf life, according to a popular consumer website. In addition, Sony supplies watch batteries to the Seiko, Casio, Citizen, and Orient watch manufacturers.
---
| | |
| --- | --- |
| 5 | Energizer Watch Batteries |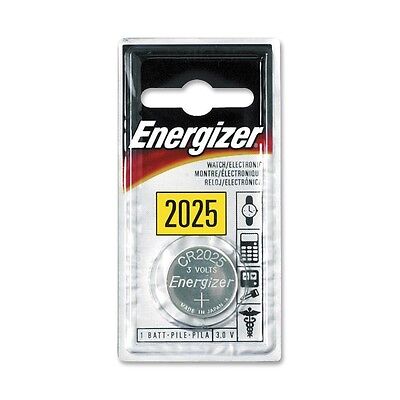 Energizer makes a wide variety of batteries, and that particularly includes watch batteries. These batteries consist of both silver oxide and lithium types, and they are some of the most affordable ones on the market. Energizer watch batteries are also used for glucose monitors, pedometers, remote controls, and other small devices. These products provide 1.5 volts and are resistant to leakage. Customer reviews on consumer websites give Energizer watch batteries high ratings for longevity and overall quality.
Furthermore, Energizer is one of the first companies to change its packaging to make it more difficult to open. This is because these small button-sized batteries are easy for children to swallow. By making the battery containers harder to open, the company is striving to make its packaging safer and child resistant.
---
Comparison of the Top Five Batteries for Watches
Despite the fact that the different manufacturers make watch batteries that seem very similar, there are differences in use and quality. Although all the watch battery types cost less than a few dollars individually, there is some difference in the prices from each brand as well.

| Watch Battery Brand | Types of Batteries | Comparison Price of a Silver Oxide 395 Battery Five Pack |
| --- | --- | --- |
| Renata | Silver oxide | $ |
| Maxell | Silver oxide | $ |
| Varta | Silver oxide, alkaline manganese, lithium | $ |
| Sony | Silver oxide | $ |
| Energizer | Silver oxide, lithium | $ |

No matter what the size, all types of button cell batteries that are sold as watch batteries provide 1.5 volts of energy. The differences in the sizes and the high or low drain ability is actually seen in how much capacity each battery offers, which can vary greatly.

How to Buy Watch Batteries on eBay
eBay offers a wide variety of sizes and types of watch batteries from different sellers. Buyers also have the option of purchasing in two-packs, four-packs and large 10-packs of batteries. To find the brand you want, simply type the name, such as "Sony watch batteries," into the search bar on any eBay page. Of course, you can narrow your search down by putting in the specific battery size as well. You can also reduce the number or results by clicking on additional filters, such as free shipping, or by setting a price range.
eBay stores are another place to look for the right battery size and package. They are set up like retail store fronts so that buyers can browse through a selection of items. eBay stores that stock watch batteries involve those that deal in jewelry and watches.